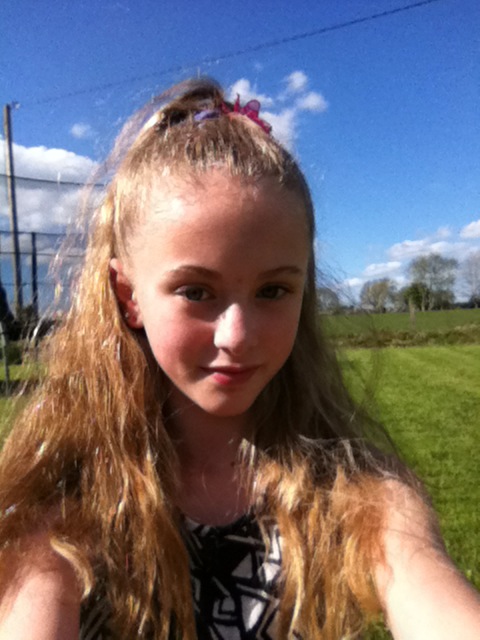 My name is Caoimhe May O'Rourke. (Pronounced Kwe va or Queeva).
I am twelve years old, and I am going into 6th class.
I live with my two little twin brothers and my Mum, Dad and dog, Joe Joe.
I started writing basically when I was able to draw. I was always a reader and there was never one book I put down. My first story was when I was around three or four and it was a picture story book about a mermaid and her dolphin. At this stage I couldn't write so there were no words, just pictures. Since then I have been writing short stories, long stories and poems very often.
In 2013 I sent my first book "A Trip to the Hospital" to the president Mr. Micheal D. Higgins and got a letter back saying he loved the book and sent me his best wishes. I also sent my book to a writing competition called "Write- a- Book" and came first I wrote "A Trip to the Hospital".
In school I like to be different. I don't like to do stuff the other girls do just like them, I like to do it my own way. I've been like this all my life.
I am an avid reader, and am rarely seen without a book. I love to write stories and poems in my spare time.
50% of profits I make from 'A Trip to the Hospital' will go to Barretsown Camp. I chose Barretstown as a beneficiary of A Trip To The Hospital, because they were so good to my cousin and her family, during her illness. Thankfully she is now fully recovered. Barretstown supports children with serious illness and their families. Through their Therapeutic Recreation programme children regain confidence, independence and self-esteem in a medically secure environment whilst having a lot of fun.
The remaining 50% will be set aside for my college fund so hopefulley I can go on to learn to be a better writer!